How this One App is replacing all the Apps in your mobile?
If you want to do shopping what are the apps that comes to your mind? Amazon, Flipkart etc. These are the top used apps in the shopping category similarly for travel you need Makemytrip, Goibibo etc. apps and so on for each category you need differnt app.
The apps have made our life so easier that we do not need to go outside our house, and everything can be done on our mobile with just a single click. But for that single click we need to install all apps in our mobile. Sometimes we ended up in installing two to three apps for each category to search for better price, better quality and rewards programme.
There is no harm in installing these apps, actully it is good to check for prices on each site before you make your decision and that is what a real consumer do. But what if you do not have much space in your phone and you can not download other comperative apps?
You can either uninstall some apps or you can increase the memory of your phone because most of the phone comes with 64GB memory and all this space is already consumed by our photos, videos, gaming apps, social networking apps and docs etc.
Apart from storage capacity, when you download end no. of apps your phone look messy as well. You need to take help of search option to look for any particular app.
We came up with one permanent solution to the above mentioned problem and the solution is "All Shopping Apps- All in one Online Shopping App".
What is All Shopping App?
All Shopping App is a single app which is equal to all other apps be it related e-commerce, be it travel, food, recharge, movie, medical and many more other categories.
This app takes only 5 MB space, safe and secure and easy to use. You will find 100+ stores from where you can buy, compare the prices and that too within just 5MB.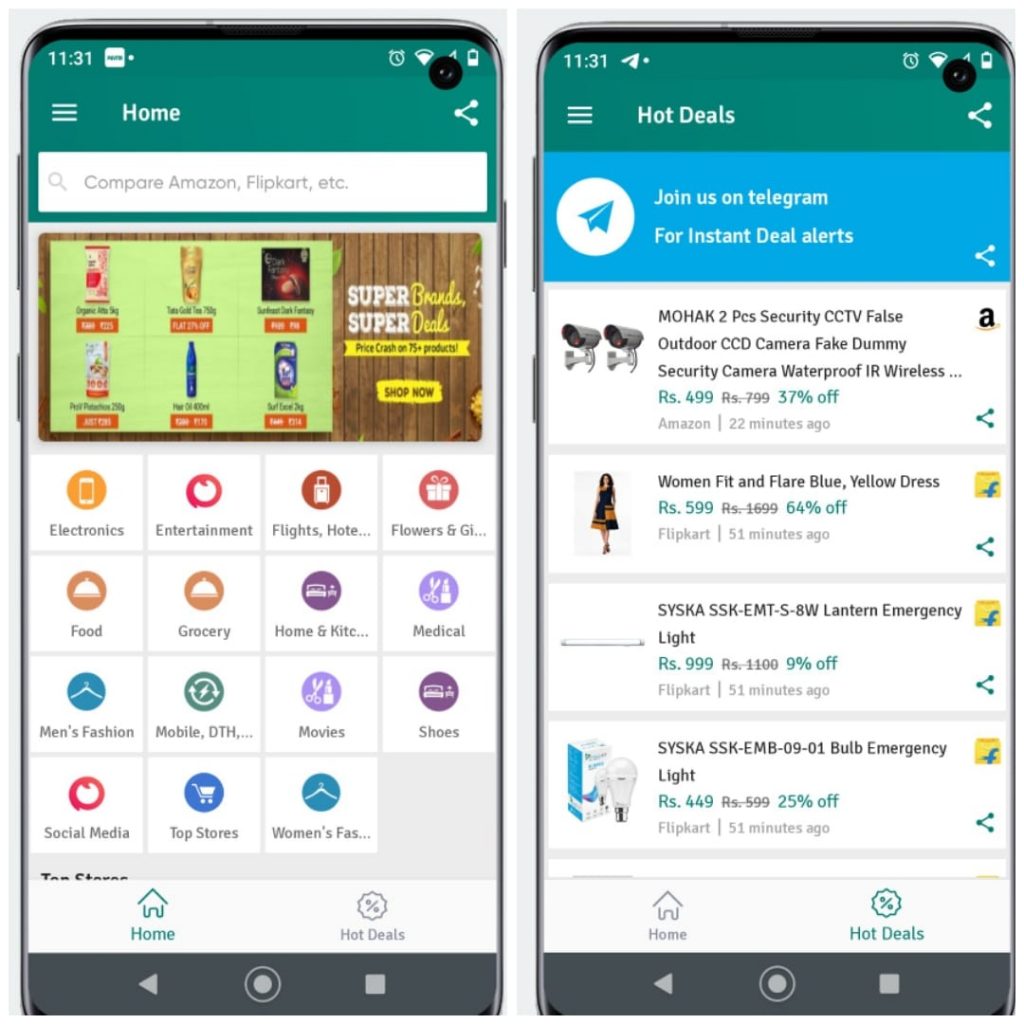 Why we should download this app?
The reason to donwload this app are its features which are as below:
The app comes ups with variety of store i.e. you will see 100+ stores,
It takes only 5MB of data in your phone,
The app is 100% Ad Free and safe & secure to use,
No registration required, simply install it from play store and start shopping,
It will notify you about the best available deals, discount offers and coupons in its Hot Deals section,
We would like to recommened you to use this app as this is like in Rs. 5 you are getting a family pack of icecream. In 5MB we are getting 100+ store to shop.