[Android App] RTO Vehicle Information – Find Vehicle Owner Details by Vehicle Registration Number
Want to know your Vehicle Owner Details when you know just vehicle registration number? RTO Vehicle Information made this very simple by using its Android App.
Process To Find RTO Vehicle & Car Registration And Owner Information
First, you need to download and install RTO Vehicle Information – Vehicle Owner Details App from Google Play Store using this link on your Android device.
Now click on Search Vehicle Info and enter vehicle registration number and click on Search button.
After this, you will get vehicle owner information and registration details.
Bike Info provides the following RTO vehicle registration information details by using vehicle number: 🚗🕵️‍♀️
Owner Name
Age
Engine Number
Chassis Number
Vahan Registration Date
Vahan Registration City
Vehicle Type
Vehicle Model
Vahan City
Vahan State
Insurance Expiry
Also, RTO Vehicle Information App provides Driving License info like
Licence Holder's Name
Driving Licence Age
Licence validity
DL Registered Office
DL issue Date
Licence Status (ACTIVE/INACTIVE)
Benefits-
* Now find whose car is parked in your parking area.
* Who owns the car who dangerously drives through your locality.
* People in the business of resale of vehicles can be sure of the documents and ownership.
* People buying second hand vehicles can know who was the original owner.
* Stray and suspicious car lying close to your home/office or building.
* Second hand vahan buyers can confirm whether the ownership is transferred to their name.
* No need to visit to the RTO (Regional Transport Office) to get information about a car, bike, truck, taxi, scooter or any other Indian Vehicle!
* Share vehicle owner owner details with your family and friends on email or any social platforms with one click.
* Use recent searches option to see past results about any Indian Car, Bike, Truck, Taxi, Scooty, Scooter or any other vehicle.
* This vehicle owner details app give information about all RTO vehicle types – cars, motorbikes, trucks, autos registered with RTO, India!
* Check brands, models or variant details of any car or bike in just one click.
* Check Driving License (DL) status details.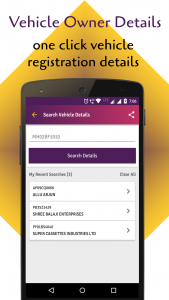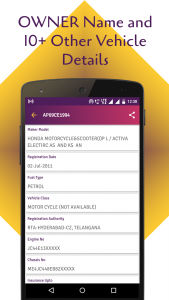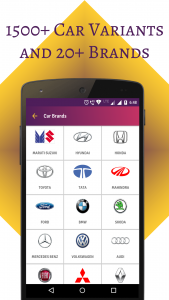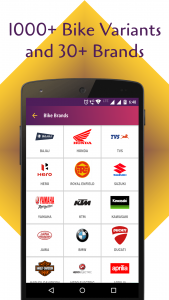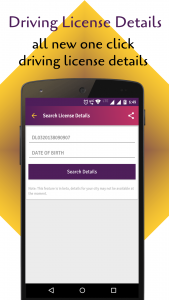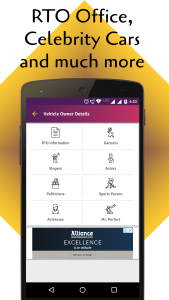 What we liked
Using RTO Vehicle Information,  search for a vehicle owner just by entering the vehicle number plate, this works for all RTO vehicle types – cars, motorbikes, trucks, autos, just about everything. Check RTO registration details before buying a Second Hand/Used car, using the number plate of the vehicle. No more need to go to the Regional Transport Office (RTO) to get these details for a car, bike, truck, taxi, scooter or any other Indian Vehicle.
What could be improved?
The user interface of the app is minimalist and can be improved further. The team confirmed that they are working on revamping the design of the app and will soon be updating a new version on the Playstore.
Final Words
I hope guys now you will get all answer to find vehicle owner details by vehicle registration number after reading this article. Sharing is caring, now please share this article with others to let them learn more about it. Also, if you have anything just comment below and will will respond you ASAP!
App Store: RTO Vehicle Information – Vehicle Owner Details
Website: Tradetu